MICELLAR WATER® 400ML
FOR SENSITIVE SKIN
MICELLAR WATER® 400ML
FOR SENSITIVE SKIN
RM36.90&nbsp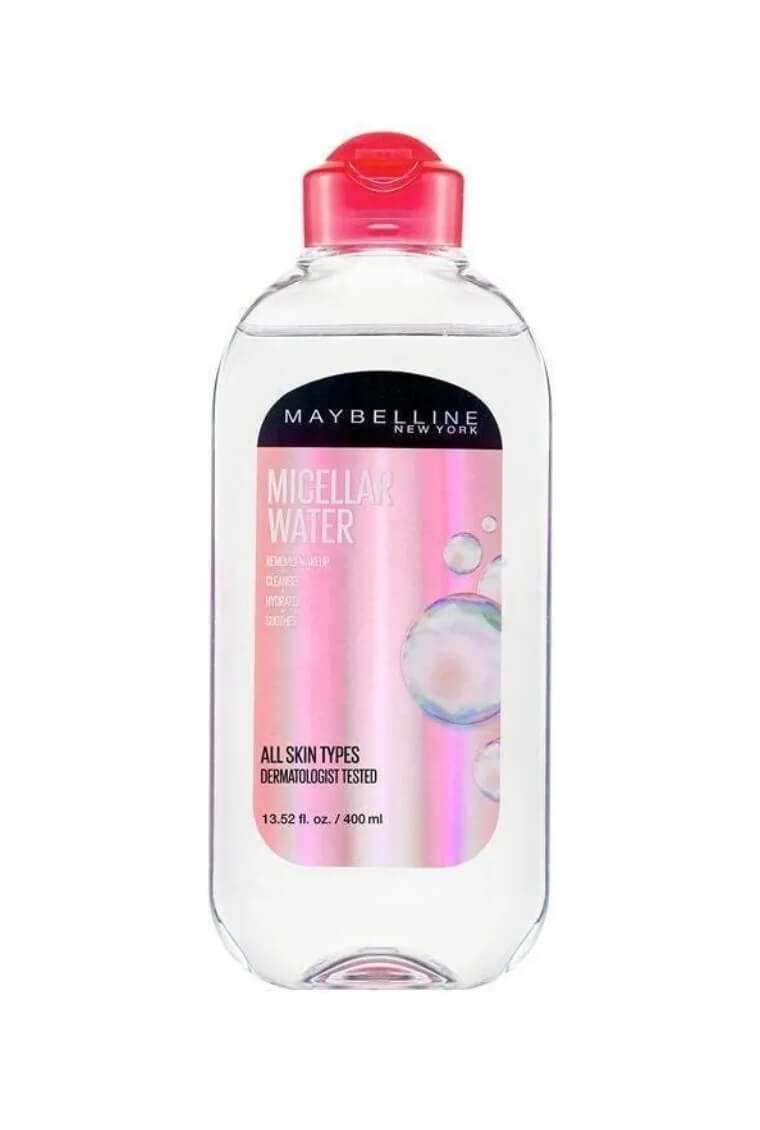 MICELLAR WATER® 400ML
FOR SENSITIVE SKIN
RM36.90&nbsp
Micellar water is a versatile and effective makeup remover and facial cleanser that has gained popularity for its ability to cleanse, hydrate, and soothe the skin all in one step. This multi-purpose skincare product is known for its gentle yet efficient cleansing properties.

The magic of micellar water lies in its microscopic micelles, which act like tiny magnets. These micelles are capable of attracting and encapsulating makeup, sebum, dirt, and other impurities on the skin's surface. When you apply micellar water to your face using a cotton pad or swab, these micelles work to effectively lift away these impurities without the need for harsh rubbing or scrubbing. This makes makeup removal a breeze, even for waterproof or long-wearing cosmetics.

What sets micellar water apart is its hydrating and soothing properties. As it cleanses, it also helps retain and restore moisture to your skin, preventing it from feeling dry or tight after use. This leaves your skin feeling exceptionally fresh, soft, and well-hydrated, making it suitable for a wide range of skin types, including sensitive skin.
Removes 97% Pollution Particles: Micellar water is known for its effective cleansing properties. It can remove up to 97% of pollution particles from the skin's surface. This makes it a valuable product for individuals living in urban environments where exposure to pollution is common. Cleansing away pollution particles helps maintain clear and healthy skin.

Fragrance-Free: The micellar water is fragrance-free, which means it does not contain added scents or fragrances. This is beneficial for individuals with sensitive skin or those who prefer skincare products without added fragrances, as it reduces the risk of skin irritation or allergies.

Alcohol-Free: The micellar water is alcohol-free. Alcohol can be drying and potentially irritating to the skin, especially for individuals with dry or sensitive skin. An alcohol-free formula ensures that the product is gentle and suitable for a wide range of skin types.

Oil-Free: Micellar water is also oil-free. This is advantageous for those with oily or acne-prone skin, as it effectively removes impurities without adding excess oil to the skin. It leaves the skin feeling clean and refreshed without a greasy residue.

Suitable for All Skin Types: Perhaps one of the most significant benefits is that micellar water is suitable for all skin types. Whether you have dry, oily, combination, sensitive, or normal skin, you can use micellar water as part of your skincare routine.
Soak a cotton pad with it and gently remove makeup from eyes, face and lips.
AQUA/WATER, HEXYLENE GLYCOL, GLYCERIN, POLAXOMER 184, DISODIUM COCAMPHODIACETATE, DISODIUM EDTA, BHT, MYRTRIMONIUM BROMIDE. (F.I.L B209369/1)