BABY SKIN® INSTANT PORE ERASER
PORELESS, LIGHTWEIGHT & BREATHABLE
BABY SKIN® INSTANT PORE ERASER
PORELESS, LIGHTWEIGHT & BREATHABLE
RM36.90&nbsp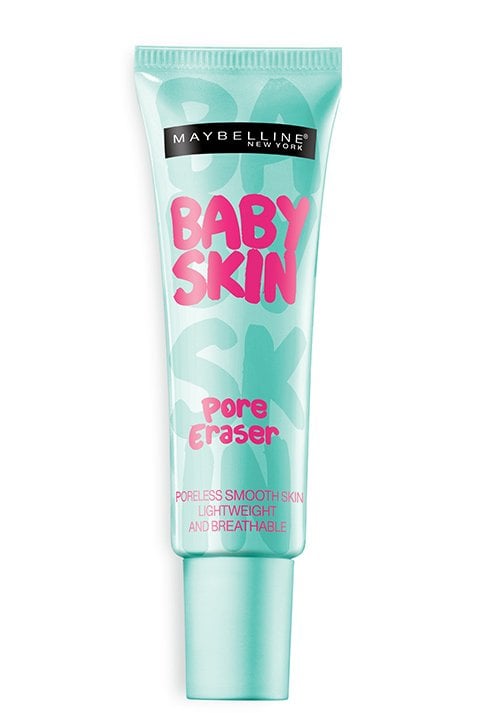 BABY SKIN® INSTANT PORE ERASER
PORELESS, LIGHTWEIGHT & BREATHABLE
RM36.90&nbsp
By clicking on this button, you are about enter an augmented reality visual experience.
Maybelline's Baby Skin® Instant Pore Eraser® is a highly effective makeup primer renowned for its ability to create a baby-smooth, matte finish on your skin. This primer not only blurs and minimizes the appearance of pores but also provides all-day moisturization, ensuring your skin stays comfortable and hydrated. Its matte finish helps control shine, making it an ideal base for makeup application.
Pore Erasing: This primer effectively blurs and minimizes the appearance of pores, creating a smoother and more even complexion.

Matte Finish: It leaves your skin with a matte finish, helping to control shine and oil throughout the day.

Moisturizing: Despite its matte finish, Baby Skin® Instant Pore Eraser® also provides all-day moisture, ensuring that your skin remains hydrated and comfortable.

Makeup Adhesion: It helps your makeup adhere better to your skin, extending the wear time of your foundation and other makeup products.
Here are the steps for using it:

Step 1: Apply a Thin Layer to Skin

Start with a clean and moisturized face. Wash your face with a gentle cleanser and apply your regular moisturizer if you typically use one.

Squeeze a small amount of the Baby Skin Pore Eraser onto your fingertips. You only need a thin layer of the product to achieve the desired effect.

Gently apply the pore eraser to the areas where you want to minimize the appearance of pores. These areas are typically the T-zone (forehead, nose, and chin) where pores tend to be more noticeable. You can also apply it to any other areas where you have enlarged pores.

Use your fingertips to spread the product evenly over your skin. You can gently pat or press it into your skin for better absorption.

Step 2: Can Be Worn with or Without a Moisturizer

You have the option to wear the Baby Skin Pore Eraser with or without a moisturizer. If your skin tends to be on the drier side, you might prefer to apply your regular moisturizer first and then follow it with the pore eraser. This will help keep your skin hydrated while still benefiting from the pore-minimizing properties of the product.

If your skin is on the oilier side or you want a more matte finish, you can skip the moisturizer and use the pore eraser directly on clean skin. This can help control excess oil and give you a smoother base for makeup.

After applying the pore eraser, allow it to set for a moment before proceeding with your makeup routine. You can apply foundation, concealer, and other makeup products on top of it for a flawless finish.

Remember that a little goes a long way with this product, so start with a small amount and build up if needed. The Baby Skin Pore Eraser is designed to create a soft and pore-blurring effect, helping you achieve a smoother and more even complexion.
DIMETHICONE DIMETHICONE CROSSPOLYMER STEARYL HEPTANOATE CAPRYLYL GLYCOL SILICA SILYLATE PROPYLENE GLYCOL PENTAERYTHRITYL TETRAISOSTEARATE PRUNUS CERASUS EXTRACT / BITTER CHERRY EXTRACT [+/- MAY CONTAIN / PEUT CONTENIR CI 73360 / RED 30 CI 77492 / IRON OXIDES